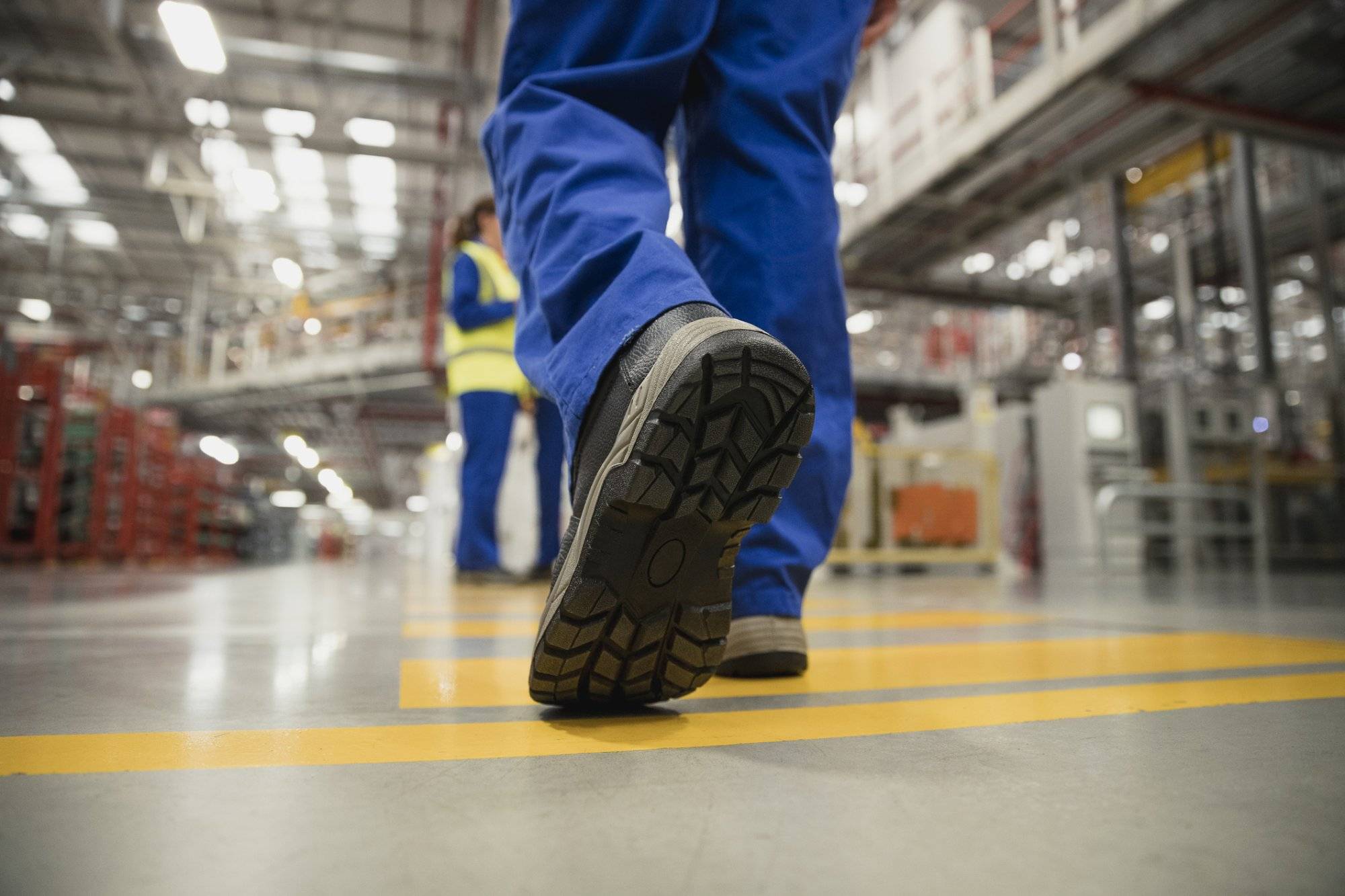 Among the bustling offerings at Josey Village, one establishment reigns supreme as the ultimate destination for safety-conscious individuals: Work Wear Safety Shoes. Prepare to embark on a journey where style and protection intertwine at the foremost Dallas safety footwear store. Join us as we delve into the extraordinary selection, unmatched expertise, and unwavering dedication to safety that make Work Wear Safety Shoes the unparalleled choice for all your safety footwear needs. Stop by today to enjoy the best Dallas safety footwear store at Josey Village:
Uncompromising Safety and Protection at This Dallas Safety Footwear Store
At Work Wear Safety Shoes, safety isn't just a priority—it's a way of life. As the vanguard of Dallas safety footwear stores, they curate an extensive range of safety shoes and boots meticulously designed to provide unwavering protection in any work environment. Engineered with state-of-the-art features like slip-resistant outsoles, steel toe caps, and electrical hazard protection, their footwear ensures you're ready to face any challenge with confidence. Step into a world where safety is non-negotiable and experience the peace of mind that comes from being well-protected.
A Stylish Fusion of Form and Function
Gone are the days when safety footwear sacrificed style for protection. Work Wear Safety Shoes proudly presents a collection that seamlessly blends fashion with function. Prepare to be captivated by their diverse range of safety footwear options that cater to all tastes and preferences. From sleek athletic-inspired designs to timeless work boots, their selection boasts the perfect fusion of form and function. With their stylish offerings, you can embrace safety without compromising on style.
Expert Guidance and Impeccable Fit
Choosing the right safety footwear is not just about protection—it's about finding the perfect fit for your unique needs. At Work Wear Safety Shoes, their team of experts is dedicated to providing unparalleled guidance to ensure you make the right choice. With their in-depth product knowledge and commitment to customer satisfaction, they will guide you through the selection process, ensuring you find safety footwear that fits like a second skin. Experience the pinnacle of comfort, support, and safety with their expertise and impeccable fit.
What types of safety footwear does Work Wear Safety Shoes offer in Dallas? Work Wear Safety Shoes offers an extensive range of safety footwear to cater to the diverse needs of their customers in Dallas. Their selection includes an array of safety shoes and boots with features such as steel toe protection, composite toe options, slip-resistant soles, electrical hazard protection, and more. Whether you require footwear for industrial, construction, or other hazardous work environments, Work Wear Safety Shoes provides top-quality safety footwear designed to keep you safe and comfortable on the job.
Step into a world of unrivaled safety and style at Work Wear Safety Shoes, the pinnacle of Dallas safety footwear stores located within the dynamic Josey Village. Discover an extraordinary selection that marries form with function, ensuring you never have to compromise on protection or fashion. Trust their expert guidance and impeccable fit to lead you to the perfect safety footwear solution. Visit Work Wear Safety Shoes today and take confident strides towards a safer and more secure work environment. Looking to enjoy more in Dallas? Check out our directory today!
Josey Village is offered by Weitzman. Weitzman is one of the leading Retail Real Estate companies in North Texas. Weitzman offers a full range of Retail Real Estate services including Project Representation, Tenant Representation and Investment Sales and, is also a leading Asset Management and Development Services Retail Real Estate firm.
Photo Sourced from Getty Images: #858565504